Dream Big Little Unicorn
A lovely bright pink card featuring an adorable cow dressed up in a Unicorn onesie.
The words on the front read: "DREAM BIG you can be anything you want to be (...just maybe not an actual Unicorn!)"
A great card to send to someone to encourage them, motivate them, let them know you are thinking of them and also spread some happiness.
Price includes
Free postage within Australia, Canada, the UK, US & most of Europe.
A real stamp affixed to a beautiful kraft envelope.
The recipient's address written in the same style as the writing in your card.
Card Details
Card size: 125 x 175mm / 5 x 7″
Printed on environmentally friendly 320gsm, uncoated card stock.
Stock may vary by region and availability.
About the Artist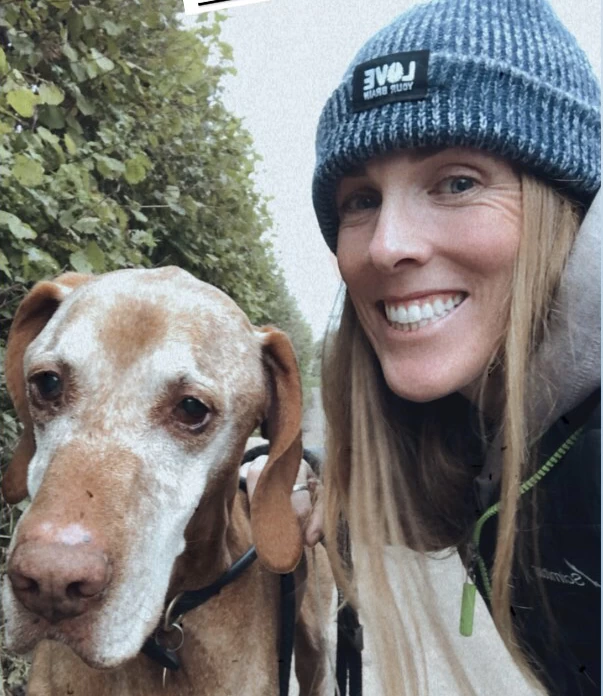 Lucy Driver Illustration
Lucy
You might describe me as an accidental artist. I re-found my love for drawing following a serious brain injury in 2012. It meant I needed to take life a little slower to allow my body and head to recover.
A friend suggested I kept a drawing diary to pass the time – it became a fantastic way to practise and develop my style and once finished I found I had created the story of my own recovery.
10 years on and I feel very lucky to have grown my recovery hobby, into my little business. I absolutely love creating new cards and I am forever jotting down design ideas. All of my artwork is created at my kitchen table in Somerset and when I'm not colouring in, you will probably find me cycling around the roads of South West England!
More cards from Lucy Driver Illustration