Congratulations Flowers
Celebrate their special day with a soft and bright classic floral arrangement. Congratulations! Perfect for weddings, engagements, graduations or other important milestones.
Price includes
Free postage within Australia, Canada, the UK, US & most of Europe.
A real stamp affixed to a beautiful kraft envelope.
The recipient's address written in the same style as the writing in your card.
Card Details
Card size: 175 x 125mm / 7 x 5″
Printed on environmentally friendly 320gsm, uncoated card stock.
Stock may vary by region and availability.
About the Artist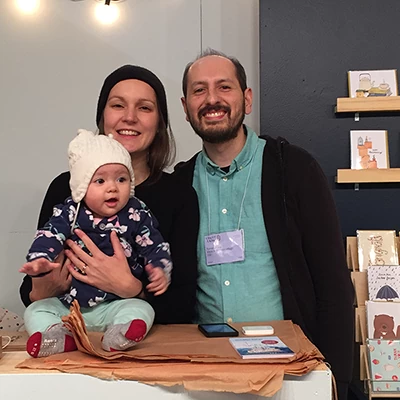 The Paperhood
Malika & Tomas
The Paperhood is a Toronto-based paper goods brand founded by Malika Pannek and Tomas Urbina. We've been making eco-friendly stationery & gifts that feature playful, vibrant, hand-painted designs since 2012. Malika grew up in Germany and worked as a graphic designer in the corporate world. Today, The Paperhood brings together her love for all things paper and her goal of finding a more creative way to bring her illustrations to life.
More cards from The Paperhood