French Bulldog Birthday Cake!
A special birthday design from the dog? Or at least on behalf of the dog. Featuring a hand drawn French Bulldog, cake and colourful lettering on a textured grey background.

Price includes
Free postage within Australia, Canada, the UK, US & most of Europe.
A real stamp affixed to a beautiful kraft envelope.
The recipient's address written in the same style as the writing in your card.
Card Details
Card size: 125 x 175mm / 5 x 7″
Printed on environmentally friendly 320gsm, uncoated card stock.
Stock may vary by region and availability.
About the Artist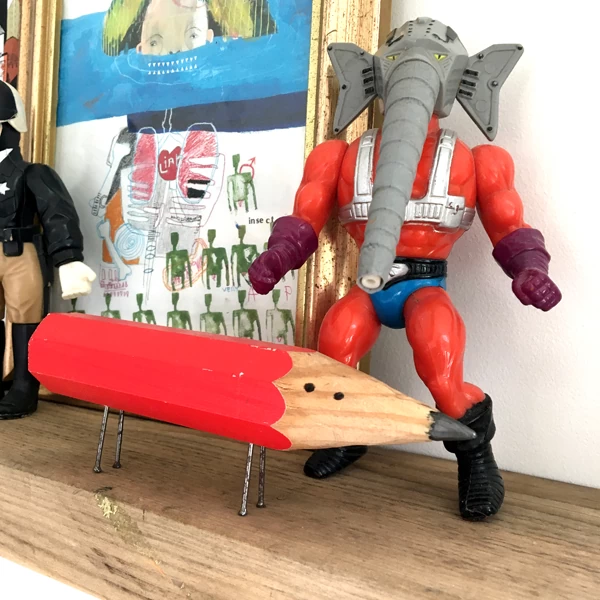 Pencilface Studio
David Broadbent
Pencilface was created in the fire and ashes of the last century. It is the studio created by one illustrator and his ever so sharp pencil, he also has a pointy nose. He works in a graphic illustrative style and will charm you with his wit, doodles and poor life choices.
More cards from Pencilface Studio